Fabrication Process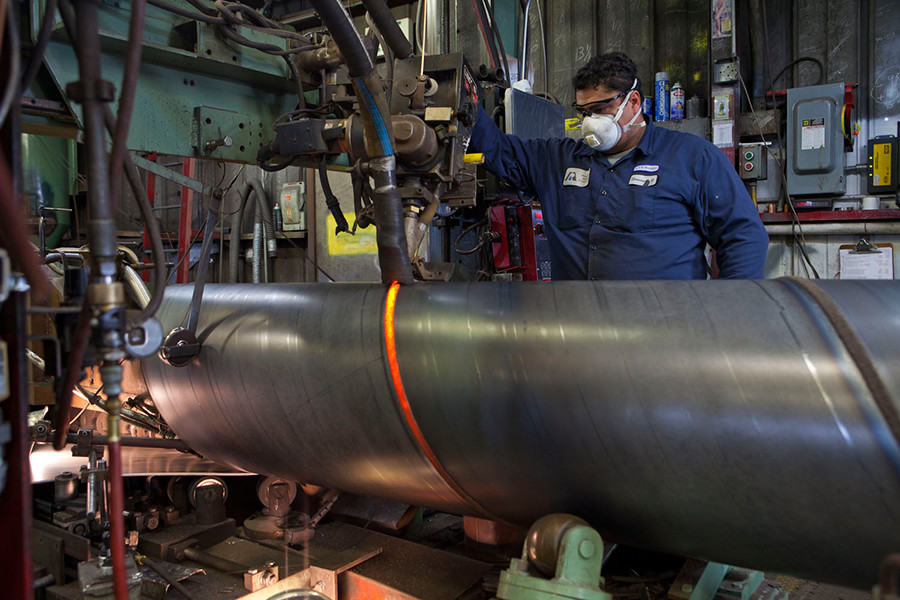 Roscoe Moss Company designs and manufactures water well casing and screen from several grades of steel. Fabrication of our blank pipe is by the spiral process utilizing double submerged-arc welding and conforms to ASTM 139 for carbon steels and ASTM 778 and ASTM 928 for stainless steels. This method offers special advantages including: accurate geometrical tolerances, increased strength and assurance of full weld penetration.
---
Shutter Screen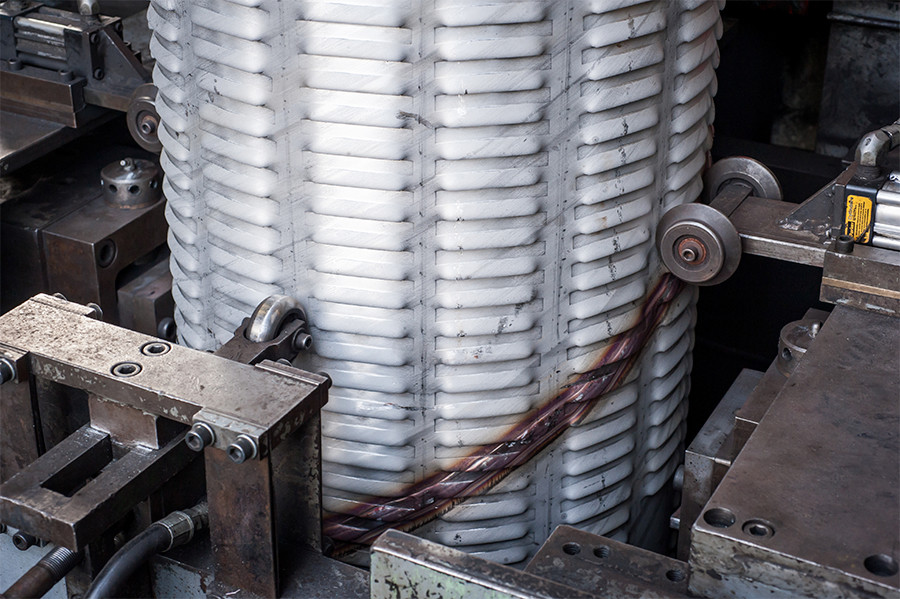 Our shutter screen is fabricated from these high-quality tubes. Shutter screen employs a louver-shaped aperture to increase collapse strength, minimize plugging, and provide reliable control of sand and gravel packs. Another important feature of shutter screen is its smooth, unobstructed interior which allows proper development and redevelopment by tight swabbing and other effective procedures. Incrustation buildup may be removed by a variety of mechanical and chemical methods.
---
Continuous Wire Wrap Screen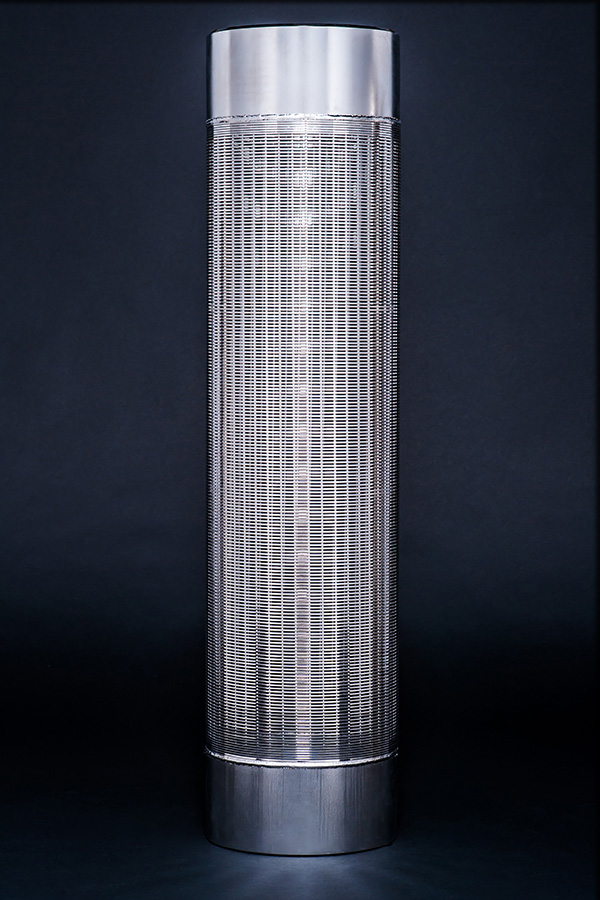 Roscoe Moss Company also produces continuous wire wrap screen. These screens are manufactured by wrapping and resistance welding a shaped wire around an internal array of longitudinal rods. This process lends itself to close tolerances required for very fine aperture sizes. Continuous wire wrap screen is usually produced from stainless steel types 304 or 316L in order to avoid problems associated with sand production that may result from corrosion of carbon steel wire.